Does masturbation affect penis size? Can masturbation stunt growth? Can masturbation increase penis size, or can penis size be increased? This article answers these questions and more. Does masturbation affect penis size? This question never gets old as it's among the longstanding myths about masturbation.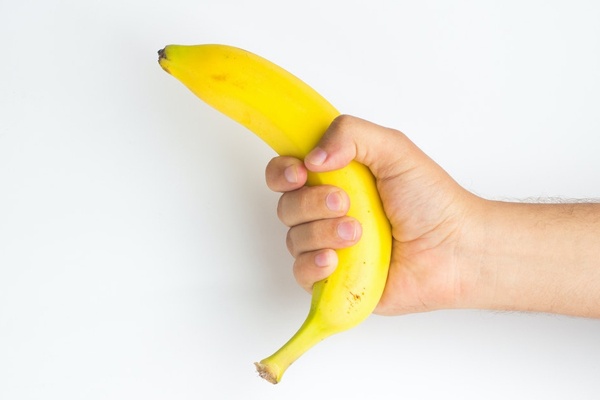 Other myths about masturbation being pushed around are that it makes hair fall out, makes one develop hairy palms, causes vision loss, erectile dysfunction, infertility, or mental illnesses. These are all false, especially the myth about penis size and masturbation.
There is no scientific evidence that confirms that masturbation makes a person's penis bigger or smaller. The myth that masturbation affects penis size or one sexual or physical health is promoted to deter people from engaging in the normal and natural act of masturbation.
This article will elaborately explore the effects of masturbation on your penis size. Also, address probing questions about the myths surrounding masturbation and penis size while explaining proven ways to increase penis size.
Can Masturbation Really not Affect Penis Size?
The answer remains emphatic NO. The fact that masturbation causes an erection that temporarily increases your penis doesn't make it bigger. The penis returns to its flaccid state after ejaculation. This doesn't mean the penis gets smaller than after masturbation; it only returns to normal.
Also, the notion that masturbation causes lower testosterone levels, which causes the penis to get smaller, is wrong. Although testosterone is associated with penis size but only temporarily (during sex or masturbation), not on a long-term basis.
The reason is testosterone levels temporarily go up during masturbation and sex and come down after ejaculation, thus causing the penis to get bigger during sex or masturbation and smaller after ejaculation. Erection during sex can also be influenced by mood, diet, lifestyle, and overall health.
Penis growth is caused by genetic influence. The penis size develops all through puberty and sometimes for a few years after. In most cases, the penis stops growing around 18 or 19.
It's, however, vital to note that excessive masturbation involving being rough with the skin using harsh soaps on genital skin can cause your penis to sore, red, and get swollen. Thus, these occur not necessarily because of masturbation but how you go about the act.
Can Masturbation Stunt My Growth?
Your growth is influenced by numerous hormones that are pivotal growth throughout your life. Even though testosterone is part of these hormones, it's only core to growth within your puberty age.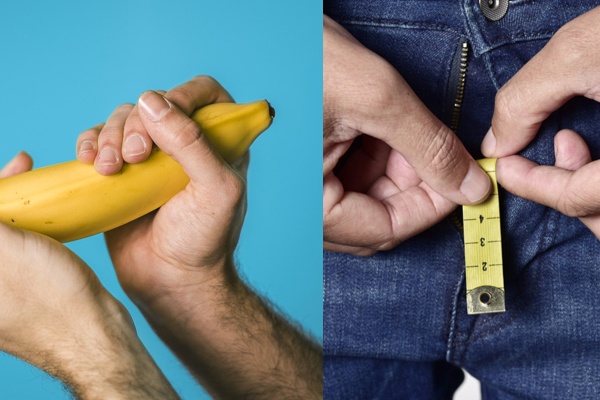 So, testosterone levels reduction after ejaculation doesn't affect your change in any way. Since masturbation and sex could temporarily increase or decrease testosterone levels, the answer to the question does masturbation makes your penis smaller? Is NO.
Rather than masturbation, the factors that predominantly stunt growth includes inadequate exercise, unhealthy diets, leading an unhealthy lifestyle, exposure to polluted water and air.
Can Masturbation Increase My Penis Size?
The answer does masturbation increases penis size is also NO. Some theorists without scientific proof believe doing male Kegel exercises and penile muscles and tissue manipulation such as masturbation can help increase the size of the penis.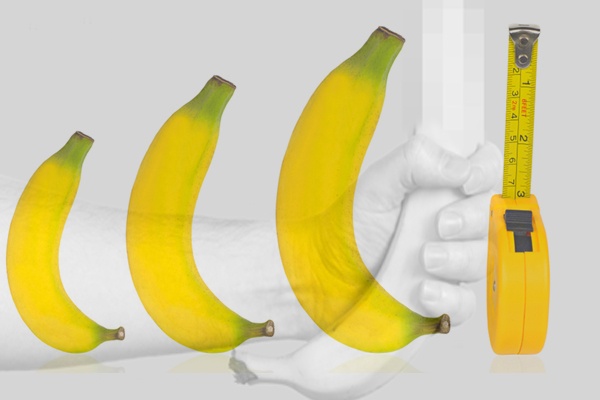 They think that stronger muscle equals bigger size. However, this notion is so wrong talking about the penis. Masturbation is only effective for getting the penis bigger for a while before ejaculation. It typically returns to its flaccid state after ejaculation.
Can Lifestyle Change Affect Penis size?
A lifestyle change may affect penis health but not necessarily growth if the lifestyle change involves things that enhance healthy blood flow from your penis.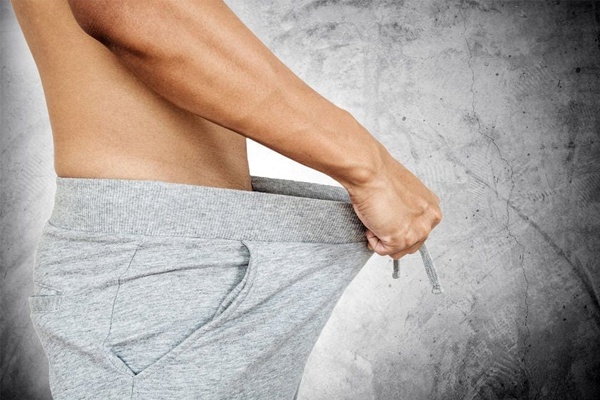 Healthy blood flow is essential for having a healthy penis. When your penis gets erected, blood flows into three cylindrical pieces of tissue in the penile shaft. So, any lifestyle that could improve blood flow will benefit your penis health. Don't just change diets, exercises, or supplements without considering its significance for improving blood flow from your penis.
Regular exercises that enhance effective blood circulation are good for your penis health. Additionally, foods like spinach, blackberries, watermelons, bananas, oatmeal, and more are excellent for heathier and sturdier penis. Vitamin D supplements intake are also vital for a healthy penis.
Ultimately, engaging in healthy lifestyle activities (avoiding stress, quitting smoking) or simply doing things that help you relax or make you happy enhance your moods and naturally aid the proper flow of blood through your body to improve your penis and entire body health.
Is It Possible To Increase Penis Size?
Yes, it's possible. There are proven safe and practical ways to increase the size of your penis. It is imperative to state that these enlargement methods have minimal results and possible side effects. The side effects range from loss of blood flow penile injury to loss of sensation in the area.
So, it is best to consult a doctor before choosing the enlargement method suitable for you. Here are some of the ways to improve your penis size.
Penis Stretching Exercise
This is a simple manual method of enlarging your penis. It has fewer side effects if done with care. Jelqing is a good example of penis stretching exercise.
By Enhancing the Hormones
you can enhance the hormones associated with the penis through the use of prescripted drugs or supplements, healthy diets, and exercises.
Enlargement Surgery
Some surgeries are effective for increasing the penis. For instance, Pelvopubic liposuction involves the removal of the fatty tissue covering part of the penis to allow the entire organ to become externally visible. We also have Skin flap surgery which coopts the part of the penis hidden inside the body into its visible external portion.
Using Traction Devices
These are penis extenders that stretch to increase penis length and grith. Sizegenetics is one of the best penis extenders in the market, approved by the FDA. It is safe, comfortable, and very easy to use non-surgical. Sizegenetics could guarantee up to 8.7 inches of erection. To know more about what people are saying about size genetics, you might want to read our in-depth sizegenetics review.
Final Verdict
Having explicitly addressed the question does masturbation affects penis size and established that it doesn't, it should be emphasized that masturbation has plenty of health benefits. Most of the myths out there are spread to prevent you from taking care of yourself sexually by yourself; don't let stop you.
And there is no universal standard for penis length, size, and shape. Be comfortable with what you've got, but if you want to enlarge it, don't hesitate to use any proven techniques, especially non-surgical penis extenders.
FAQs
Does Masturbation Make You Lose Your Size?
No. There is no link between masturbation and weight loss. Masturbation doesn't make you thinner or affect your body shape in any way; Instead, masturbation helps you relax and feel happier and healthier.
Do Anything Happens If You Masturbate A lot?
No. masturbation is physical, mentally, and emotionally safe, even if you do it a lot. Although frequently masturbation can cause penis inflammation, only if you're careless, engage in rough masturbation, or use harsh soaps.
Does Masturbation Affect You In Bed?
No masturbation won't affect your sexual performance and "bedmatics." It will even enhance your erection and help you hit orgasms when you're getting down with your partner.
Can You Injury Yourself While Masturbating?
In anything we do, accidents can happen. So, injury is possible while masturbating too. It could be minor or severe injury like Peyronie's disease (a buildup of plaque in the shaft of your penis that can result from using too much pressure while stroking it).
Does Masturbation Affect Sperm Count?
No. masturbation doesn't affect sperm count or fertility. Besides, studies show that men who have normal sperm quality maintain normal sperm motility and concentrations even with daily ejaculation.