No one likes a sore penis. Especially a sore penis after sex is a big bummer. Are you also haunted by this question – why does my penis hurt after sex? Well, let us break it to you, contrary to popular belief, it is quite common in men. Just like women, even men too have painful issues during sexual activities. However, many don't report it. A question that must burn in such males is – 'Why does my penis hurt after sex?'
It can even become an issue that digs at their self-esteem. However, a sore penis is not a cause of worry. Mild soreness can be treated with home treatments. Of course, other underlying issues and infections need medical attention. If you have any other unusual symptoms, you need to get an appointment with your doctor.
Are you also worried about the cause of pain in your penis post-sex? Read on to find out all the reasons why it must be happening.
Most Common Reasons for Penile Pain After Sex
In this section, we have listed the most common causes of penile pain. If you are looking for answers, chances are you'll find it in one of the ten options we have talked about:
This disease is the result of the building of scar tissue in the penis. This tissue compels the penis to curve sharply upward or to the side when you get a hard-on. Thus, the penis feels sore during or after sex.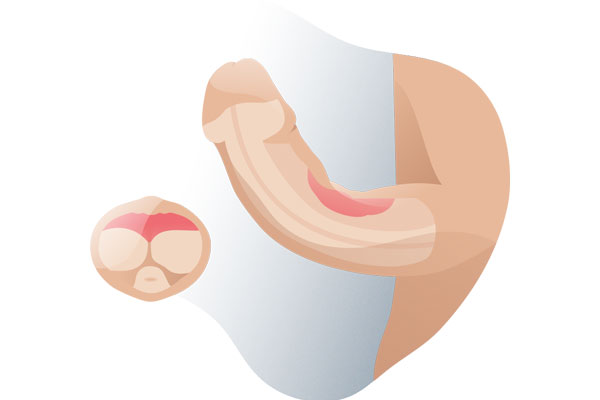 The cause of this disease is still largely not known. Peyronie's can be autoimmune or may be caused due to underlying injury. Some of the other symptoms that accompany a sore penis during this disease are:
Difficulty in getting an erection or maintaining it
Penis shrinkage or shortening
Hardened tissue on the side, bottom, or top of the shaft
A ring or band or scar tissue around the shaft
Discomfort and pain when flaccid
Indentations giving an hourglass kind of appearance when the penis is erect
Such symptoms can only get better with treatment. If you experience the symptoms listed above, you should consult your healthcare provider or doctor. Peyronie disease is treatable with the use of Penis extenders. To know more about penis extenders, read this review.
Balanitis
If you notice inflammation and pain (irritation and swelling) of the head (glans) of your penis, chances are you might be suffering from Balanitis. This disease is most common amongst uncircumcised males. What is circumcision? It is a procedure performed to remove the foreskin from the head of the penis (known as the glans) during infancy.
The main cause of Balanitis is a yeast infection, but it can be due to a viral or bacterial infection. Balanitis is not at all contagious. Around 10% of males get Balanitis during their lifetime. As mentioned before, it is more likely to occur in uncircumcised men and boys below 4. However, even circumcised males can fall victim to this disease.
There are broadly four types of Balanitis:
Balanitis: (Also known as Zoon's Balanitis) is the most common and major type of Balanitis. Middle-aged, uncircumcised men are usually the targets. They can experience a red, inflamed penis head.
Circinate Balanitis: Such a kind of Balanitis happens due to reactive arthritis. Reactive arthritis develops as a result of body infection. Men suffering from Circinate Balanitis also suffer from small lesions (or sores) on the glans in addition to redness and inflammation.
Pseudopitheliomatous Keratotic and Micaceous Balanitis: It is extremely rare. Usually, this form of Balanitis targets men above the age of 60 and causes scaly warts on the head of the penis.
Prostatitis
Prostatitis is the result of the inflammation or infection of your prostate glands. The prostate is a small gland that is placed right under your bladder. It is functional in producing a component found in the semen. The penile pain might go away in some cases. However, if the pain doesn't go away, it is a sign of an underlying infection. Some other symptoms of Prostatitis are: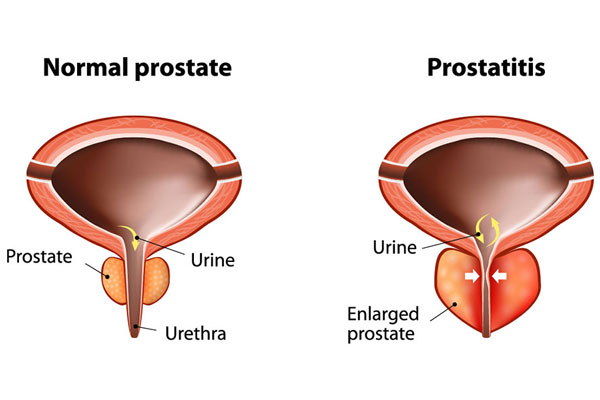 Pain during ejaculation
Difficulty in urinating
Fever
Pain in the abdomen or lower back
Pain or burning sensation during urination
Foul-smelling pee
Chills
If the pain continues for a while, please consult a doctor to help you get the proper treatment.
We have listed the various kinds of Prostatitis below:
Chronic Prostatitis: According to the Urology Care Foundation, it is the most common type. The cause is still not known.
Acute Bacterial Prostatitis: This kind of Prostatitis happens due to a bacterial infection. Its symptoms are severe and immediate.
Chronic Bacterial Prostatitis: It is also caused due to a bacterial infection. It develops slower than Acute Bacterial Prostatitis. Moreover, the symptoms are recurring and milder usually.
Asymptomatic Inflammatory Prostatitis: There are no noticeable symptoms in this type of Prostatitis.
Tight Foreskin
Usually, the foreskin, covering over the penis head in an uncircumcised man, gets pulled back when he gets an erection. However, in cases where this fold of skin narrows at the tip or gets stuck and won't detract, it is known as phimosis.
It is extremely painful. Such cases are more likely to occur in babies and young boys. In adults, it usually happens due to inflammation (such as Blatantis) or underlying infection or even injury sometimes. Some steroid cream and gentle stretching of the foreskin is the usual treatment. However, in recurring cases, doctors advise circumcision or removal of the foreskin.
There is another related condition is known as paraphimosis. This condition occurs when the retracted skin gets stuck behind the penis tip post-erection, and you can't pull it back forward. Such a case needs special attention because if left untreated, it can lead to permanent damage.
Such an occurrence calls for immediate medical attention and should be considered as a medical emergency.
Genital Herpes
Genital Herpes generally is the main reason behind blistering, painful rashes on the genitals. It is a common sexually transmitted infection (STI), and it can affect both men and women.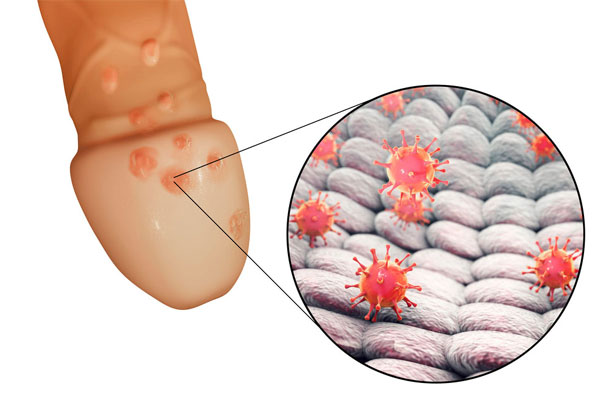 Genital Herpes is a result of one of the two HSV (Herpes Simplex Virus) strains. Usually, a person gets Herpes due to HSV-2, but HSV-1 can sometimes cause it. HSV-1 is also the virus that can break your mouth into cold sores.
There is usually a burning type of sensation or pain in your penis. Unfortunately, there is no cure for Herpes. You can get it under control with the help of antiviral medications. These medications will decrease the frequency and the severity of symptoms.
Skin Conditions
Skin conditions can never be good news! If there is any irritation in the penis, groin, or testicles, it can turn off the man at any moment. People with Psoriasis, for instance, tend to develop scaly patches on their genitals.
The rashes can show up on the shaft, glans pubic area, testicles, buttocks, adjacent skin folds, and perineum (the area between the scrotum and the anus). The treatment of such a disease is quite tricky. The skin on this part of the body is extremely sensitive, and thus, men should have an extensive discussion with their doctor.
Thin white patches may indicate kitchen sclerosis; With such conditions, guys are prone to getting a skin tear in the penis during sex or even with an erection.
Nerve Issues
A lot of physical activities such as martial arts or cycling can lead to nerve issues. Sometimes penile pain might not be related to the penis at all. For instance, getting kicked in the groin can be fatal to the pudendal nerve.
This never is responsible for providing sensation to the genital area; Pudendal neuralgia can result in a painful sex experience. Due to age-related wear and tear of disc spines and annular tear, people with lower back problems can lead to a sore penis. Thus, it also really depends on the doctor to find the cause of the discomfort.
Scar Tissue
If a man has scar tissue near their abdomen, the perineum, or the pelvis, it could lead to pain or discomfort during or after intercourse. Previous trauma, infection, or other injuries can also result in nerve injuries or scar tissues.
Superficial scar tissues can be treated with surgery. Minor scarring is easily rectified with topic salves that loosen the tissue. Unfortunately, the surgery is trickier and difficult to treat with nerve scarring and chronic deep pelvic pain.
Penile Fracture
Penile Fracture is a cause of worry. It is alarming and extremely rare. There is a possibility of a penile fracture during sex. It is not the same as a normal bone fracture. Rather, it is caused by the rupture in two areas of the penis that enable erection. These areas are the penile sheath and the corpora cavernosa.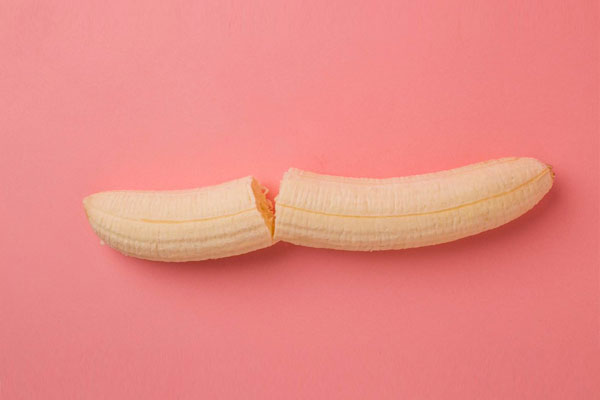 It can result in permanent damage to a man's urinary and sexual function. Thus, immediate treatment should be taken.
Having Lots of Sex
If a man has a lot of vigorous sex, which is more than his usual routine, it might lead to a sore penis. More often than not, you have nothing to worry about as it gets okay after a while. The pain can even arise from a prolonged erection. It strains the tissues and muscles. Blood can also get pooled in the corpus spongiosum and corpus cavernosa from this.
Fast, hard thrusting into the partner's body can also result in tissue injury. The penis will experience strain and tenderness till the tissues recover. Most often, the pain lasts a few days and is dependent on how vigorous the sex was.
Endnotes
Sore penises are quite a hassle and especially more disturbing right after sex. However, please understand that you are not alone in this. We hope this article helps you get insight into why men sometimes have pain in the penis after sex. If you feel any of the symptoms resonate with you, please don't panic. A good consultation with the doctor and proper care will fix it all!
If you need more information on penis enlargement, kindly visit our Guide page.