Most men know that penises come in all sorts of different shapes and sizes. Some are huge, some are pretty modest in length, and some are… well, let's say 'interesting' shapes. But when you're living with a thin penis or a downright skinny penis, it's no laughing matter.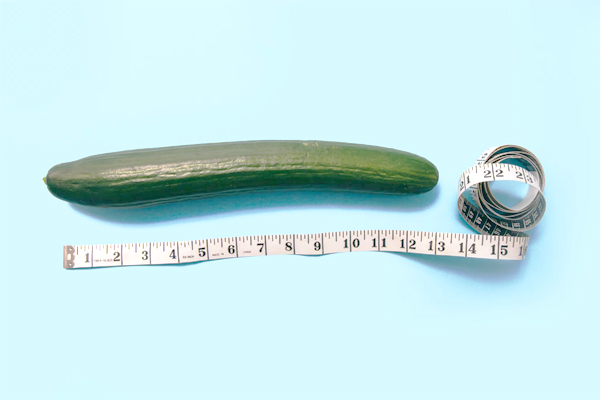 Most women are happy with the size of the partner's penis – a proven and well-documented fact. At the same time, most women also say that girth matters more than length. When it comes to sexual satisfaction, a thick penis is usually preferable to a long penis.
Hence, men with a thin penis or skinny penis may understandably encounter confidence issues. But what is a thin penis by definition? More importantly, what can be done about a thin penis to turn the problem around? Or, if nothing else, make the most of what God gave you and enjoy life to the max?
What is Average Penis Girth?
Assessing what exactly constitutes a thin penis, it's a case of comparing your member to everyone else's. Extensive research suggests that the average penis has a girth of 3.66 inches (9.31 centimeters) when flaccid, and 4.59 inches (11.66 centimeters) when erect.
This means that if your penis is anywhere near these average sizes, it's probably fine. At least, in the sense that you are right in line with averages.
But this still does not necessarily mean you will be happy with your penis. If you think you have a thin penis and it is getting you down, that's all that matters. Thankfully, there are steps that can be taken to build girth, paving the way for priceless pride and self-confidence.
Does Penis Length and Girth Matter?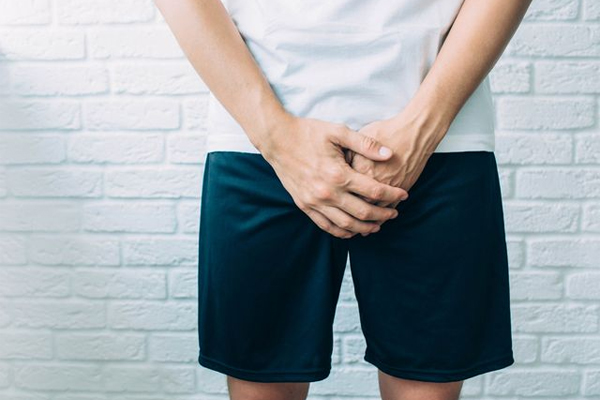 It depends on who you ask, as it all comes down to personal preference. Penis size really only matters when you're talking extremes, such as the following scenarios:
You find it difficult to have sex in the normal way
You or your partner don't find sex particularly pleasurable
You suffer from stress and anxiety due to poor confidence
Your penis is such a small conception becomes almost impossible
Your penis gets sore or uncomfortable when peeing
As previously touched upon, it's worth remembering that most women are happy with their partner's penis size. In fact, just 15% of women, when polled, said they would like their partner to have a longer or thicker penis. Nevertheless, 55% of men admit to being dissatisfied with the size of their member. Hence, the hunt for methods to increase penis size and girth goes on.
Sex Tips for Thin Penis
One important thing to note at this stage – having a thin penis or a skinny penis does not have to mean having a disappointing sex life. You can still have fantastic sex with a small penis – you simply have to use your imagination.
A few tips and ideas to try out, courtesy of leading male sexual health experts:
Stop obsessing over penis size, and you will perform better
Focus more on activities beyond basic penetration
Master the art of oral sex or consider trying anal sex
Invest in a whole bunch of weird and wonderful sex toys
Communicate openly with your partner about your worries
Try as many different positions as you can for a variety
Spend longer on foreplay and try mutual masturbation
They say variety is the spice of life, so why not spice things up in the bedroom? There's plenty of room for experimentation, so stop thinking about your problems and focus more of your attention on the long list of solutions available.
How to Increase Penis Girth?
If all else fails, there are steps that can be taken to make improvements to the physical size of your penis. Which of these methods is appropriate and/or safe will be determined by the nature and extent of the issue, along with what (if anything) caused it in the first place.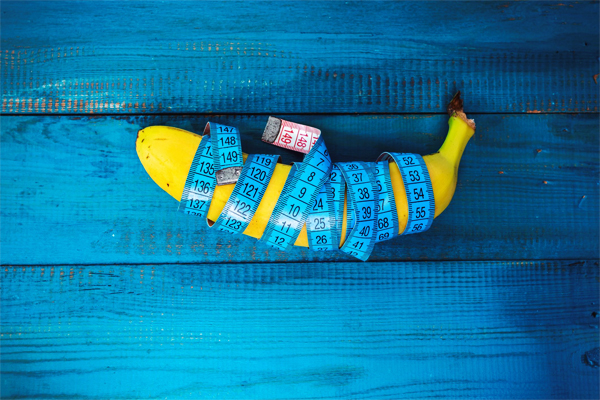 A thin penis can be attributed to genetic factors, developmental abnormalities, and hormonal disorders. As such, it is important to speak to your doctor if you are even slightly concerned about the size of your penis.
They may be able to suggest an appropriate course of treatment or at least point you in the right direction.
After which, there are four main approaches to increasing penis girth that could work for you. Some of which are safer than others, so be sure to proceed with caution.
Stretching Exercises
The most basic stretching exercises involve grabbing the head of the penis and stretching it gently. All you need to do is grab the head of your penis, pull it upwards, and hold it in place for 10 seconds. Then, move it to the left and hold it for an additional 10 seconds, then to the right for a final 10 seconds before releasing.
Some believe that if you repeat this process twice a day for 5 minutes at a time, it eventually makes a noticeable difference. However, getting carried away with manual stretching can result in a penis becoming thinner than it already is. So again, proceed with caution.
Stretching Devices
This is one of the best and safest options available for increasing penis slowly, safely, and effectively. With devices like SizeGenetics, gentle pressure is exerted on the penis in just the right way to get the job done. It's also a 100% 'hands-free' approach, which is way more convenient and safer than the manual method.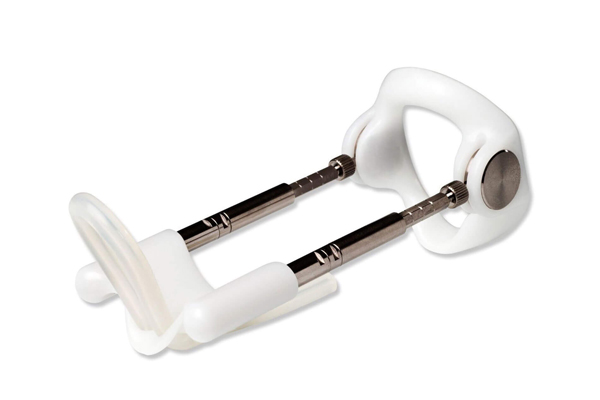 Worn for several hours a day over the course of 3-6 months, SizeGenetics has the potential to increase penis size and girth by as much as 30%. All from a device recommended by male sexual health experts, which also ships with a money-back guarantee. Check out our full SizeGenetics review for more information on how it works.
Injections
On the one hand, you could argue that filler injections deliver fast and effective results. Which they do, but there are also major downsides to penis enlargement injections. First of all, they are every bit as painful as you would expect them to be. Second of all, the results are strictly temporary at best. Worst of all, they have the potential to cause permanent damage to the tissues beneath the surface of the skin.
This could, in some instances, result in the penis becoming lumpy, uneven, and deformed over the course of time. Male sexual health experts almost always recommend injections, which typically carry way too many risk factors.
Surgery
The fourth and final option is cosmetic surgery, which isn't offered by most plastic surgeons. The reason being that, like injections, it is a painful, risky, and fairly controversial procedure. From implants to restructuring the tissues of the penis and so on, there are various approaches to surgically enhancing penis size.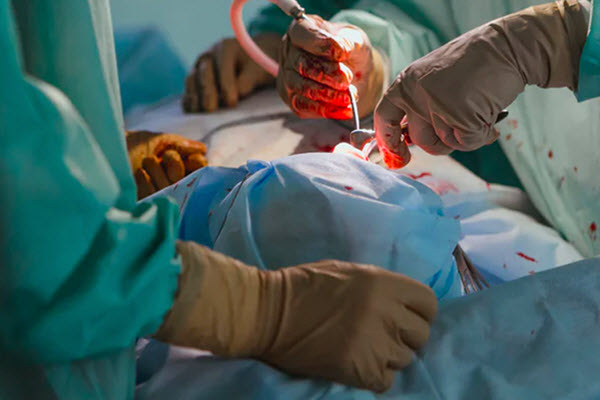 Nevertheless, they are all considered far too risky by most experts to gain their recommendation. Cosmetic surgery for the penis is also outlandishly expensive where it is available, so it's probably out of the question for most men anyway.
Conclusion
Once again, the importance of consulting with an experienced practitioner before attempting any of the above is advisable. Along with being able to answer any questions you may have regarding penis size, they may also be able to recommend the ideal course of treatment to suit your requirements.
If you choose to try a device like SizeGenetics, read the manufacturer's instructions carefully and take your time. Proceed with caution if attempting manual stretching exercises and do yourself a favor – avoid high-risk (and high-pain) surgical options at all costs!
If you need more information on penis enlargement, kindly visit our Guide page.