The whole girth vs length debate has been doing the rounds for generations. Exactly what girls expect in terms of both erect penis and flaccid penis size has confused men of all ages throughout history. Specifically, whether it is girth or length that matters most has been the most hotly debated topic of all.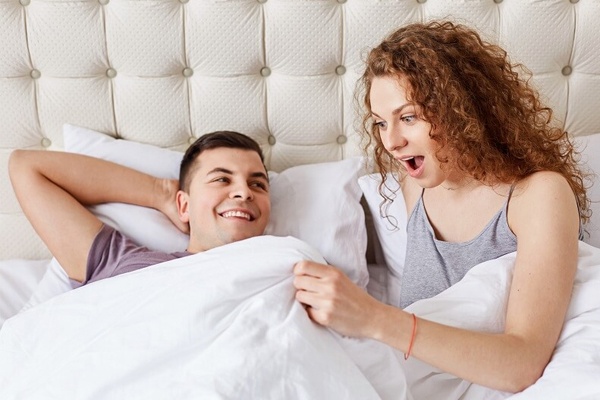 But what's interesting is how there's actually been a fairly straightforward answer to the whole thing for some time now. The truth is, the vast majority of women prefer girth to length if given a choice over the two. What's more, average penis size doesn't tend to be nearly as big of an issue for women as it is for men.
As with most things in life, it's not the size that counts; it's what you do with it. Still, enjoying a satisfying sex life and building meaningful long-term relationships can be difficult if you are completely unhappy with the size of your penis. Thankfully, whether it's cock girth or length that's getting you down, there's always something that can be done about it.
Penis Girth Vs Length
Cutting straight to the chase, the average penis circumference of a man probably isn't as huge as you think it is. According to a study carried out in 2014, the average girth on a man is a circumference of 4.59 inches. That's for an erect penis at its thickest part – this reduces to 3.67 inches when flaccid.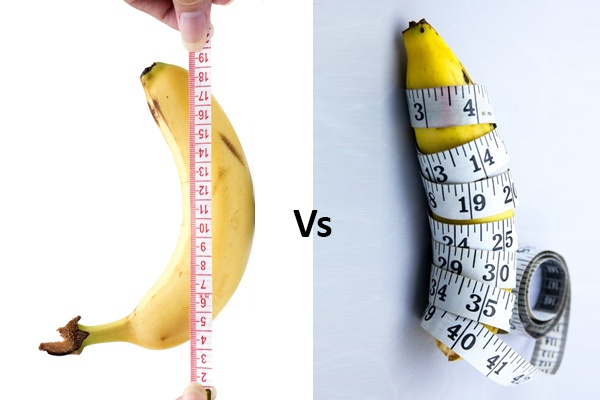 As for average length, the average erect penis came out at 5.16 inches and 3.61 inches when flaccid. There were (of course) huge differences from one respondent in the study to the next, but these were the average lengths and girths.
Hence, to go around assuming that most men are gifted with an absolutely enormous penis is to miss the mark entirely. Some men have huge penises, but the vast majority are closer to the averages specified above.
What Do Women Prefer?
All well and good, but what does the average woman prefer? Whether on the lookout for a one-night stand or a serious relationship, where do women stand in the girth vs length debate? A separate study carried out by BMC Women's Health in 2001 set out to answer this specific question.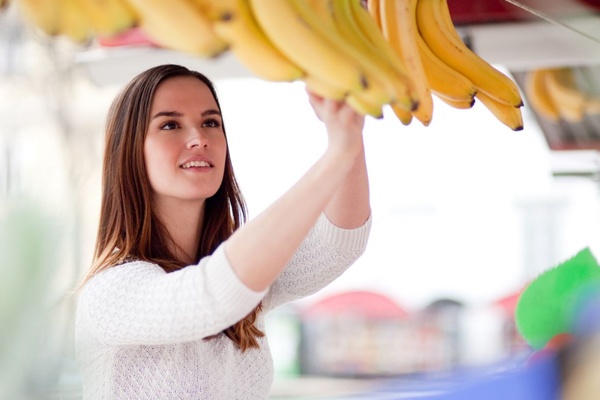 Asking dozens of respondents the simple question 'do women prefer girth or length' an astonishing 90% said girth matters more. Given a choice, they'd take the biggest girth size over a longer penis any day. In fact, studies and surveys, in general, have shown how women aren't nearly as obsessed with penis length as men are.
What's more, the overwhelming majority of women are more than satisfied with their partner's penis size. A study published in the British Journal of Urology International found that while only 55% of men are happy with the size of their penis, 85% of women have no problem with the size of their partner's penis.
Figures that suggest that while men spend half their lives obsessing about penis size, most women do nothing of the sort.
What Should You Aim For? Length or Girth
Still, this doesn't take away from the fact that concerns about penis size can be detrimental to life-affecting. If you are not happy with the size of your penis, it can be difficult to achieve true self-confidence. Not to mention anything close to a satisfying or fulfilling long-term relationship.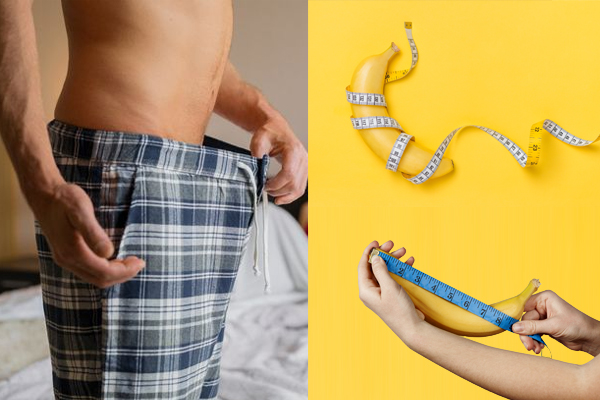 The good news is that in this day and age, the whole thing is far from a dead end. There are ways and means by which a larger penis can be attained without having to go under the knife. In terms of targeting girth vs length, the consensus is clear – women are far more interested in girth.
This stands to reason, as it is the thickness of a penis that determines how much sensation is felt by a woman during penetration. You could have the longest penis in the world, but it's all for nothing if it's not wide enough to get the job done.
As for what you can do to boost the size of your penis, avoiding hocus-pocus 'miracle' cures at all costs is essential. Instead, it's far better to stick with science-backed formulas for improving penis size, such as the following:
Penis Extenders: This is one of the only science-backed and expert-approved ways of achieving a longer and thicker penis for life. However, the importance of choosing a genuinely safe and effective penis extender is paramount. Check out our in-depth SizeGenetics review to find out how the only FDA-approved penis extender works.
Jelqing Exercise: This is a simple manual stretching exercise, which over the course of time is said to contribute to penis length and girth. However, it must be performed carefully to prevent causing damage to the delicate tissues of the penis. The same can also be said for all DIY stretching exercises.
Medications: No medication can contribute to a permanent penis size increase.
However, there are some medications and supplements that ensure stronger, bigger, and longer-lasting erections during sex. A temporary improvement, but a welcome improvement, nonetheless. There's also the surgical option, but the vast majority of male sexual health experts advise against penis enlargement surgery.
Along with being dangerous, the effects are almost always temporary and therefore do not justify the risks involved.
Final Thoughts
As touched upon back at the beginning, the answer to the whole girth vs length debate is fairly straightforward: The overwhelming majority of women prefer girth to length. The simple fact of the matter is that when it comes to sensation, length is almost entirely inconsequential.
It is the thickness of a penis that makes all the difference and is, therefore, what matters most. Nevertheless, the ongoing stigma attached to penis size continues to make life difficult for millions of men with smaller penises.
Many of them could benefit from the penis enhancement methods outlined above, which in all instances should be discussed with a doctor before attempting.