Millions of men worldwide are on a constant quest for a bigger erection and a better erection in general. Ideally, a fast solution that helps build stiffer and longer-lasting erections 100% naturally. But what's interesting is how in most instances, the secret as to how to get harder erections lies in taking things back to basics.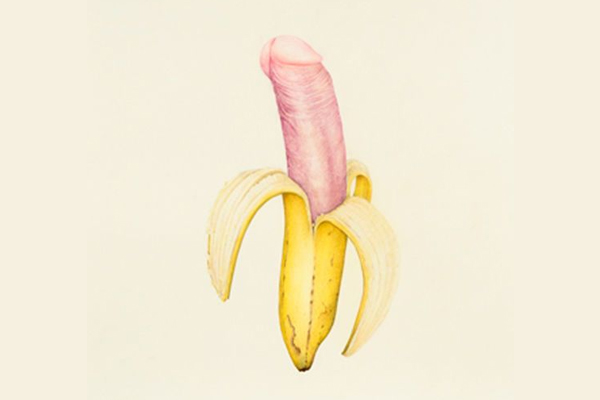 Erectile dysfunction is a condition that affects the lives of a surprising proportion of the male population. Even when ED isn't an issue, men often struggle to maintain a hard erections to the extent they'd like.
As a result, the market for 'super hard erection' products is both enormous and growing by the day. Most of which are either completely ineffective or make exaggerated claims that are difficult to take seriously.
For men who seriously want to learn how to have a strong erection that lasts, common sense is key. Rather than trying your luck with bizarre quick fixes, the solution almost always lies in simple lifestyle adjustments.
12 Ways to Get Harder and Longer Erections
If you're serious about getting your boner in shape, none of the following lifestyle adjustments are much to ask. In conjunction with one another, they can nonetheless lead to full erection satisfaction in no time.
Oftentimes, if you focus on getting your physical and psychological health in order, the rest takes care of itself. Let's take a look at 12 tried and tested ways to get harder, longer, and more reliable erections:
Healthy Diet
They say you are what you eat – if you put garbage in, you'll get nothing but garbage out. Your dietary choices have a direct impact on all aspects of your physical health and wellbeing. This includes your sexual health and your ability to perform in the bedroom.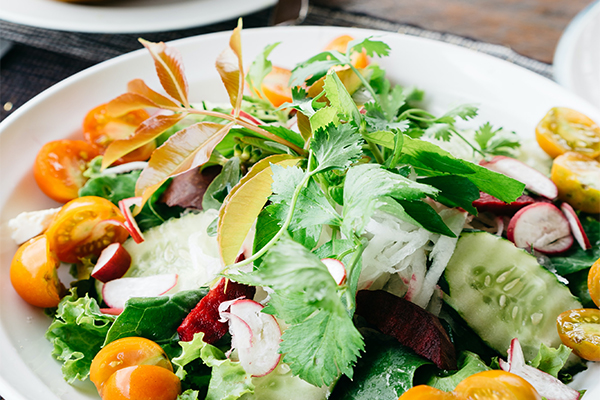 Simply by making a few adjustments to your daily diet, you could be on your way to a better erection. Eat more fresh fruits and vegetables, lean protein, nuts, and fiber to get your body in order. Vitamin supplements can also help if there are any nutrition gaps in your daily diet.
Exercise Regularly
Just as important as a healthy diet is plenty of healthy exercises. Again, the body cannot perform at its best (or function properly) without exercise and activity. In addition, studies have drawn direct links between activity levels in men and subsequent sexual performance.
If you fail to get enough exercise, you are far more likely to experience ED. You are also far less likely to have an enjoyable sex life and a charged libido. Getting up and active on a regular basis really can make all the difference long-term.
Use Penis Extenders
Penis extenders like the FDA-approved SizeGenetics are about more than penis size alone. Used on a regular basis, a penis extender can make erections harder and help you keep an erection longer. This is due to the way they encourage healthy blood flow to the genitals while at the same time significantly boosting the confidence and libido of the user.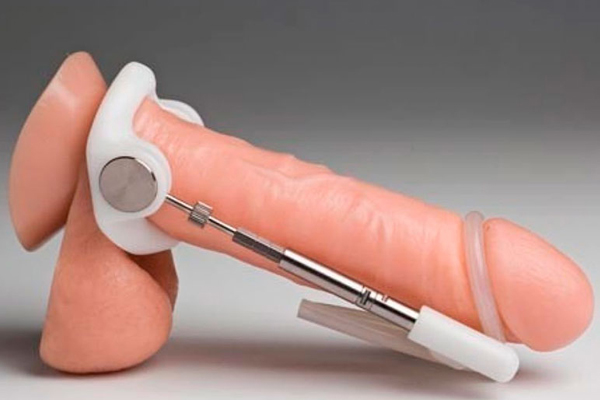 A high-end penis extender can be the ultimate tool for improved performance in the bedroom. Just as long as it is used in accordance with the manufacturer's guidelines for the appropriate amount of time, learn more about this FDA-approved and expert-recommended extender in this independent SizeGenetics review.
Limit Alcohol Usage
The occasional beer or glass of wine can, in some instances, boost the enjoyment of sex. However, drinking too much is guaranteed to have the exact opposite effect. The more alcohol you consume, the harder it becomes to perform and the higher the risk of erectile dysfunction.
Consumed in excessive quantities, alcohol has devastating effects on physical and psychological health. It can kill your libido, wipe out your sex drive and make it impossible to perform. If you suspect you're drinking too much, you probably are – so cut down!
Speak with Your Partner
Simply discussing issues out in the open with your partner can be surprisingly liberating. In many instances, the root cause of erection issues is psychological or emotional in nature – not physical. For example, you may be concerned that you are unattractive, you may experience anxiety in the bedroom, or concerns regarding your performance may make it difficult to enjoy sex.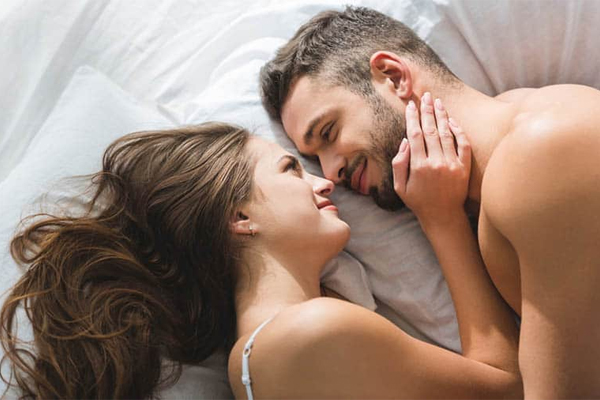 Once these issues are out in the open, they immediately become less of a burden. It's the classic case of a problem shared is a problem halved' in action. Discussing your issues won't make things worse but could easily make them much better.
Try New Positions
Interestingly, there are some who claim simply changing it up in the bedroom is an effective ED remedy. This could include trying new sexual positions, bringing toys into the bedroom, and so on. Some even find role-play holds the key to taking their bedroom activities to the next level.
In any case, a bland and boring sexual routine that never changes isn't good for anyone. Particularly if erections are an issue, it pays to get creative. If in doubt, there's no shortage of 'inspiration' available on the web to point you in the right direction!
Maintain a Healthy Weight
Men who are overweight are approximately 150% more likely to develop erectile dysfunction than men of a healthy weight. When a man becomes obese, they face a 300% greater risk of ED.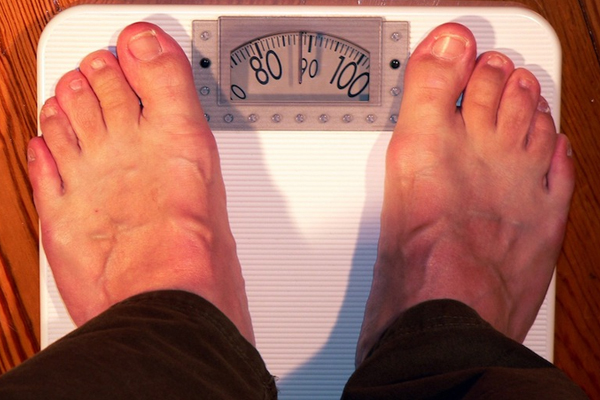 If something as simple as getting in shape and losing weight could address your erection issues, surely it's worth doing. As an added bonus, losing weight brings the benefit of more energy, improve psychological health, and a major confidence boost. All of which can again be achieved simply by adjusting your diet and exercising more.
Stop Smoking
The fact that smoking is literally deadly should be enough to motivate anyone to quit. If not, how about the fact that smoking is one of the biggest causes of ED worldwide? When you smoke, your risk of developing ED and general sexual performance problems grows exponentially. Thankfully, the detrimental effects associated with smoking are also largely reversible.
This means that just as long as you quit at the right time (and improve your lifestyle), you can fix the damage. There are no benefits whatsoever to smoking – you are simply killing yourself (and your boner) with every cigarette.
Reduce Stress
As mentioned, the cause of ED can often be psychological in nature. Stress, anxiety, and depression, in particular, can take a toll on male sexual health. Even where men aren't affected by catastrophic ED, bringing stress levels under control can make a real difference.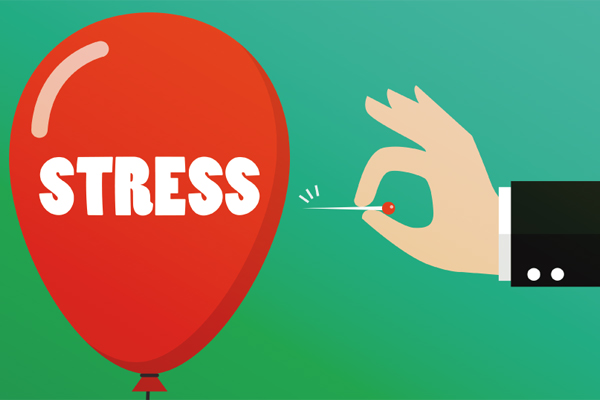 Hence, doing something as simple as forcing yourself to relax more can help. If there are things that are getting you down, they should be dealt with proactively. Work on boosting your confidence, reducing stress levels, and enhancing your sexual performance with a positive mental attitude.
Take Supplements
Prescription medication is often the first port of call for many men struggling with ED. Medication can help, but it's always best to start out with natural supplements and take things from there. There are some 100% natural supplements on the market that have proven to be even more effective than conventional meds. All without the risk of the associated side effects.
If planning on taking ED supplements or medication of any kind, consult with your doctor beforehand. Ask for their recommendations and exclusively use tried, tested, and approved supplements from reputable manufacturers. Beware anything with OTT claims to fame or promises of an instant of a night 'cure' for ED. Sadly, there's no such thing!
Limit Watching Porn
Cutting back on porn consumption can be helpful in two ways. Firstly, you'll be less inclined to masturbate so often – saving yourself instead of for the real deal. Secondly, you can become so desensitized to the whole thing that it becomes increasingly difficult to get aroused. The more porn you watch, the more severe both of these problems become.
Even if it's currently part of your lifestyle, try cutting back for a while and see what happens. It's not going to kill you and yet could make a huge difference to your sexual performance! It takes willpower and patience to pull off (no pun intended), but you'll be glad you made an effort.
Sleep Well
Last up, a long list of studies has drawn direct links between sleep quality and sexual performance in men. Quite simply, poor sleep leads to poor sexual performance – good sleep has the opposite effect. Evidence suggests that erection problems and diminished libido are among the most common side-effects of inadequate sleep.
If you have trouble sleeping for any reason, speak with your doctor to discuss the available options. Alternatively, simply make an effort to get a good night's sleep every night without exception. Again, it's the kind of small lifestyle change that can nonetheless add up to a big difference.
Conclusion
While some cases of erectile dysfunction call for medical intervention, most can be treated manually at home. More often than not, a series of simple lifestyle adjustments is all it takes.
There are no quick fixes – time and effort are needed to take your sexual performance a step further. However, none of these lifestyle adjustments are much to ask for the benefits you enjoy in return.
If you need more information on penis enlargement, kindly visit our Guide page.